Are you tired of that ringing in your ears?
It's not just ringing. You might hear clicking, whistling, or even buzzing. This common and uncomfortable condition is called Tinnitus.
---
Having a sound in your ears, such as a ringing or buzzing, with no external factors causing the nose, is known as Tinnitus. It is a very common neurological and audiological condition, affecting over 50 million Americans. The severity of Tinnitus ranges from mild to severe, affecting some sufferers on a consistent basis. It is also the most common disability caused by service among US veterans.
Knowing what type of tinnitus you're experiencing is important in determining which professional to consult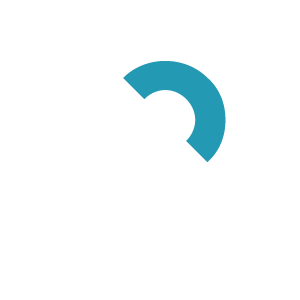 Sudden onset of ringing in the ears, with no explanation, and lasting less than three months. Any sudden change in your hearing or ears should lead you to an ear, nose and throat specialist (ENT). This includes acute tinnitus, any noticeable change to your sense of hearing or the sound of the world around you. Many ailments are totally treatable - but they need to be treated early.
A consistent ringing in the ears, lasting longer than three months. We strongly recommend consulting a hearing care professional who is trained and experienced in treating tinnitus patients. These professionals have in-depth knowledge of different tinnitus treatment options and will thoroughly discuss your individual needs and possible solutions with you.
Are you suffering from tinnitus?
Are you wondering if you're suffering from Tinnitus? Are you curious how severely Tinnitus is affecting your life? With a brief questionnaire, you can discover if you are being impacted by Tinnitus.
Tinnitus assessment via a questionnaire
Tinnitus analysis and hearing test
Explanation of your individual results of step 1 and 2
Explanation of which products are recommended for your unique tinnitus
Counseling and goal setting
Optional referral to other professionals e.g. ENT, physiotherapist, dentist.
How to find relief from tinnitus
Millions of Americans know how devastating Tinnitus can be. It's frustrating to learn that there is no cure from this condition. However, the good news is, relief is possible! There are two treatment options that provide great results for sufferers. With hearing aids or sound therapy, you can help quiet the sometimes debilitating sounds of Tinnitus and get some relief.
At Shea Hearing Solutions, we provide treatment options that can help you manage your Tinnitus. By reducing the ringing, buzzing, and whistling that is caused by Tinnitus, you can experience the relief you need to get on with your life.
Frequently asked questions about tinnitus
Get relief from
tinnitus today!
---
Schedule an appointment
Meet with a local hearing healthcare professional.